In 2001 three painters, Katty McMurray, Kathryn Matthews and John Marshall, made the decision to take a studio in one of Brighton beach's Victorian seafront arches. After frequently exhibiting both throughout the UK and internationally, they transformed the studio into the Two Kats and a Cow gallery.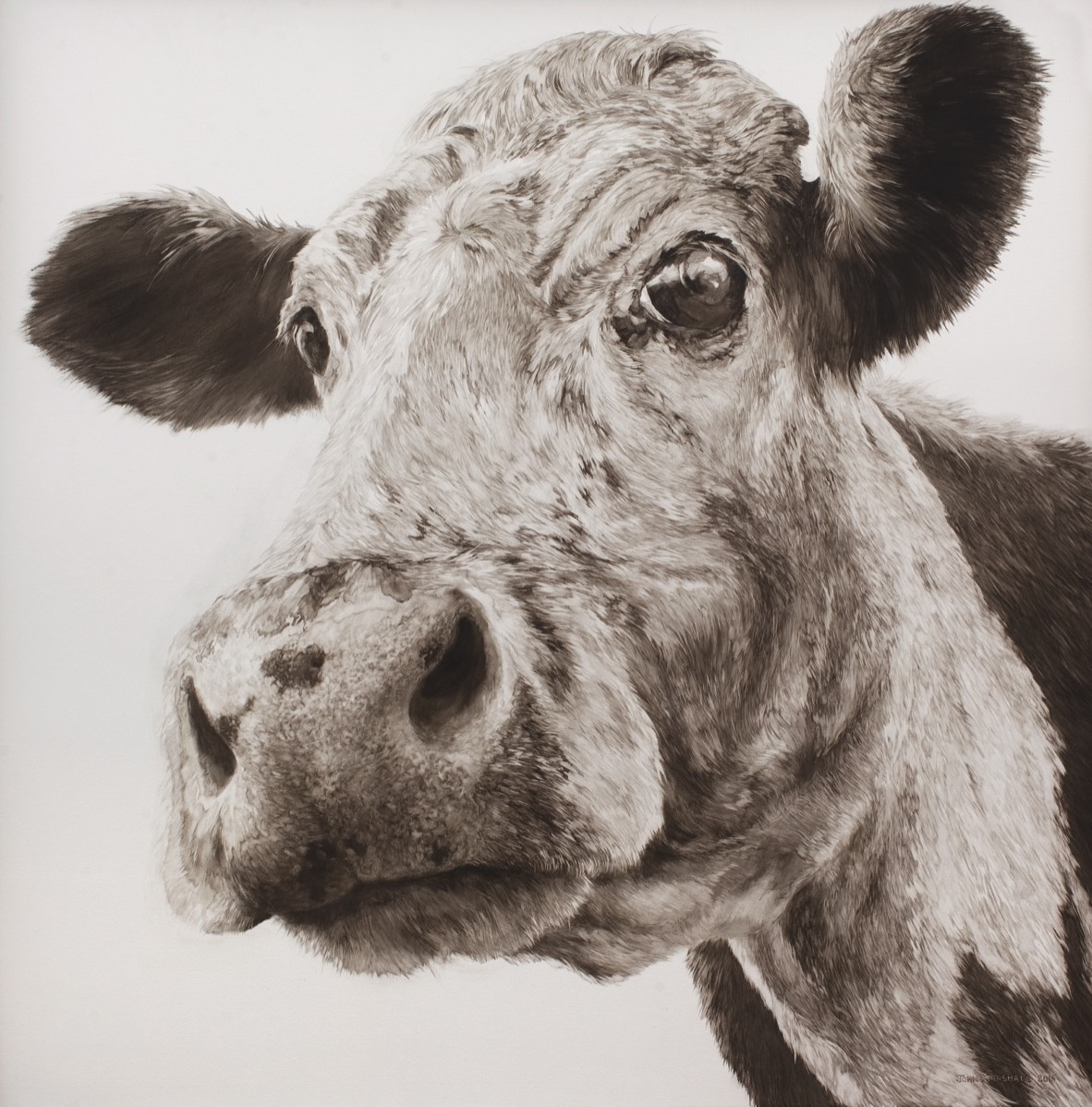 'Biscuit', oil on linen by John Marshall 122x122cm £4200
The name Two Kats and a Cow was coined by the three artists, Katty McMurray, Kathryn Matthews and John Marshall; the 'Two Kats' referring to Katty and Kathryn and the 'Cow' referring to the work of John Marshall.

Initially the gallery was created as an ongoing exhibition space for the three artists, whilst also showcasing selected work from highly acclaimed silkscreen printers Artizan Editions.

In April 2014, the gallery re-opened under the directorship of the 'Two Kats' Katty and Kathryn, introducing a roster of new talent from some of the UK's best jewellers, ceramicists and sculptors.

Over the years, the Two Kats and a Cow gallery has become a key attraction on Brighton's ever evolving seafront and has been listed by The Independent as a 'must see' tourist destination. It is now Brighton's oldest independent fine arts gallery and has generated a list of collectors from around the world.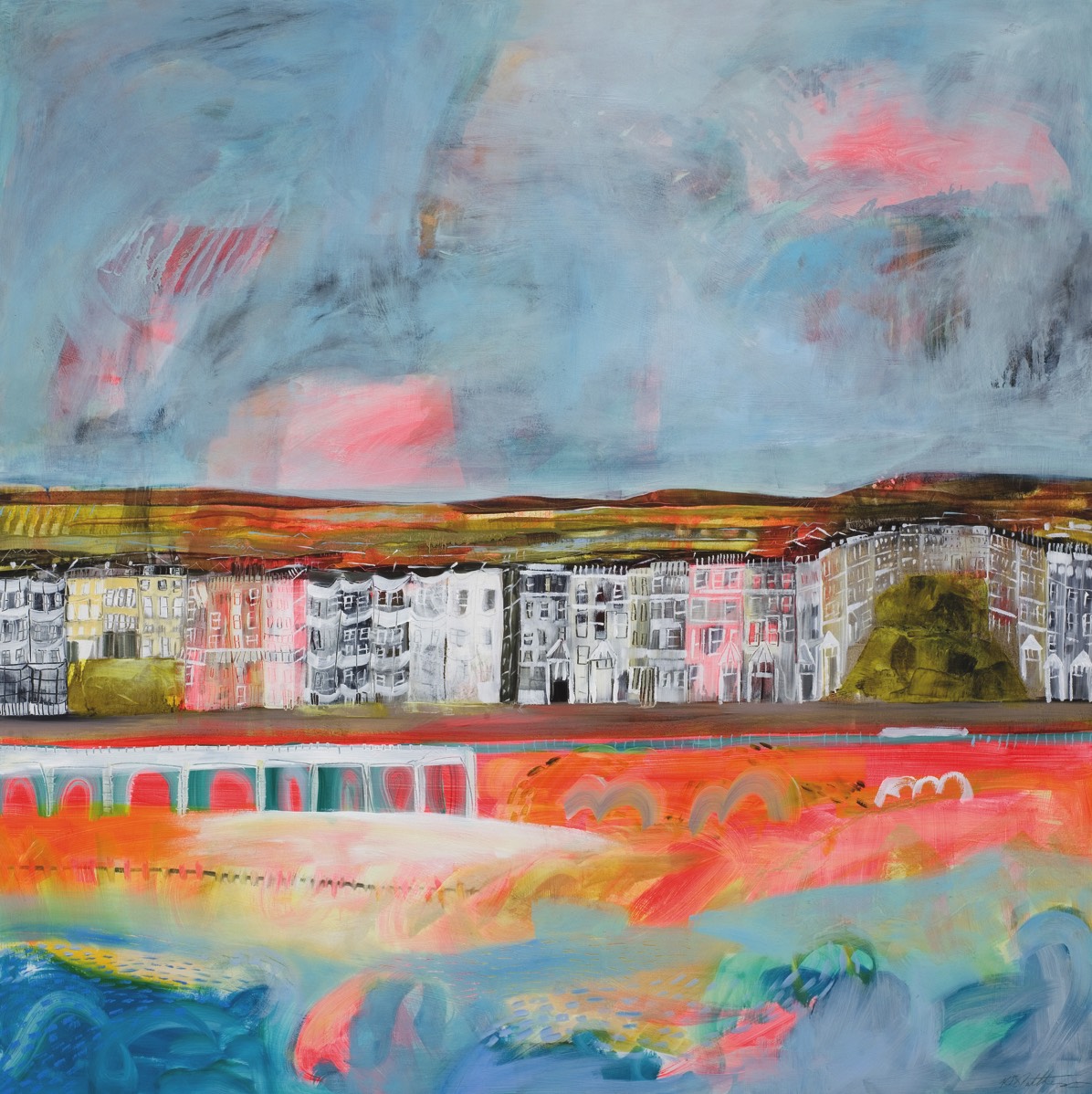 'Lola's Garden', Kemptown, oil on board by Kathryn Matthews 80x80cm £2400
In this year's spring exhibition, highlights include Katty McMurray's trademark minimal style that captures the subtleties of city culture via her highly anticipated Copenhagen collection. Kathryn Matthews' flares of uncompromising colour and exuberant palettes do not disappoint, as she presents a fresh perspective of the stunning scenery throughout Brighton & Hove, and John's new works exude charisma and a playful insight into the breadth of his technique through the introduction of eight new cows in a variety of staggering sizes.

In addition, the gallery continues to support some of the best independent makers and designers throughout the UK. Featuring fast rising talent such as Kinska, Lucy Kirk, Skratch Ceramics, Silver Spur and Fleur de Carotte to name a few.

So what could be better than a visit to the seafront this spring?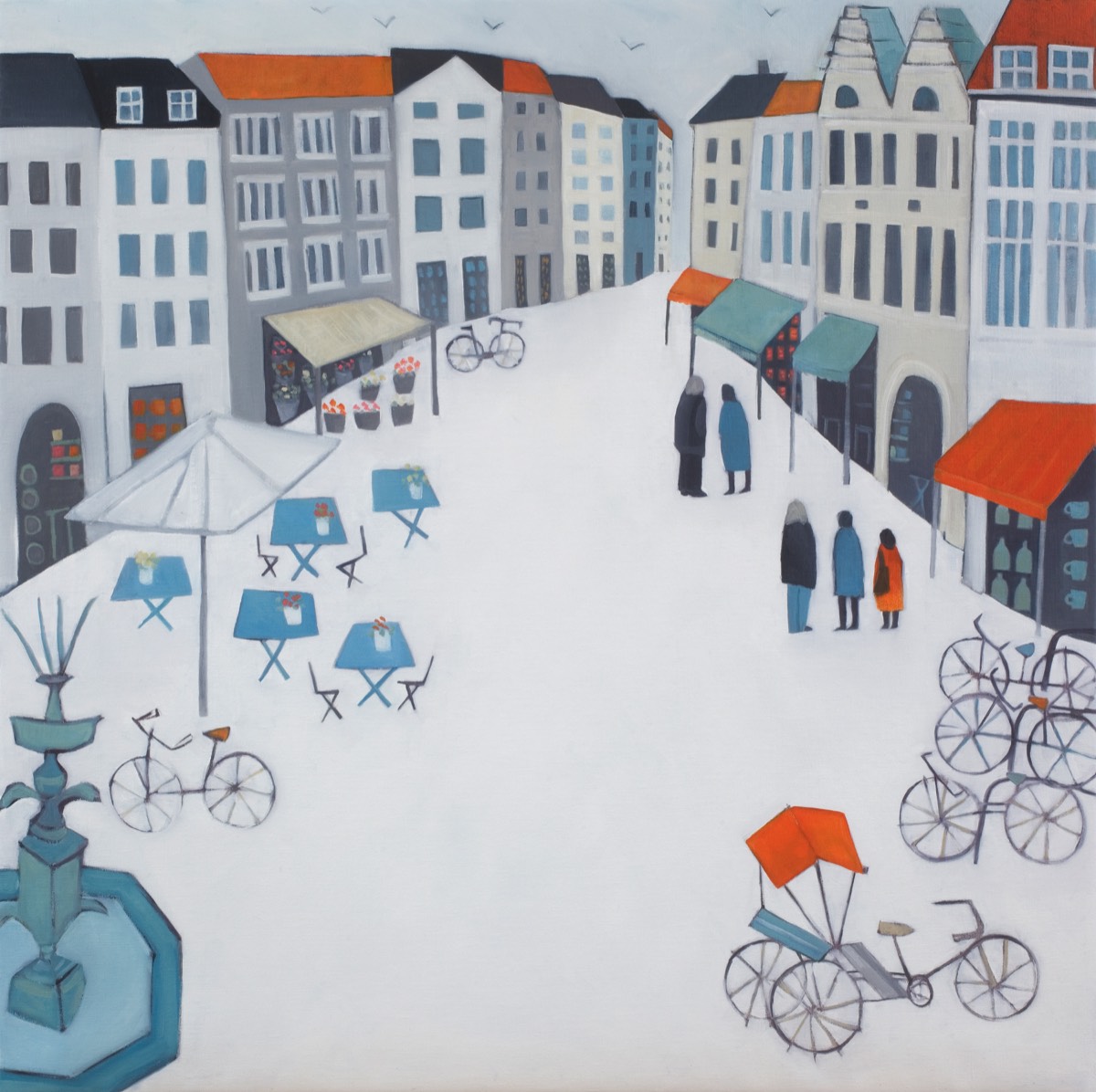 'Coffee and cycling in Copenhagen', oil on linen 90x90cm by Katty McMurray £2600
essence info
Spring exhibition Saturday 6 May from 12 noon to 5pm.
Website:
www.twokatsandacow.co.uk