Connecting with rural food
Shirlee Posner seeks and finds a perfect example of rural food retailing in the modern world in the depths of the beautiful Surrey countryside, Ockley Farmers' Market.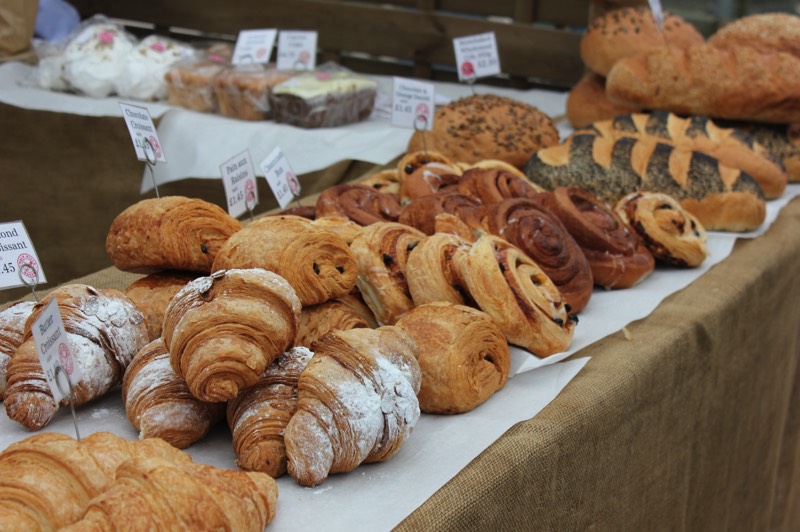 Surrey is a county of contrasts with Guildford full of designer shops smattered with a few independents and a small but growing fine food culture. But a lot of the great finds are 'not on the high street' and Ockley Farmers' Market is a prime example. Situated between Dorking and Horsham, it's close to Leith Hill and the borders of Sussex and Surrey.

This market only started four months ago and it's a collaboration between two Surrey hard core food couples. Michaela and Neil Allam are the producers of Surrey's most famous cheeses, Norbury Blue and Dirty Vicar (featured in essence two years ago). They have been selling on the farmers' market circuit throughout Surrey since Michaela (who grew up on a farm) started making the cheese in 2001. Michaela met her husband Neil, a watercress grower, at one of the markets she attended and he joined the business when he said "I do".

Recently they moved into a house on Coles Lane in Ockley, which came with the former Ockley Nursery. Being situated next to Village Greens' Farm Shop in Coles Lane was a great move. Farm shop owners James and Catherine Dampier have been selling Norbury Blue and Dirty Vicar in both their farm shops since they started Village Greens ten years ago. With a shared passion for the local artisan food movement, and the fact that Village Greens sells the Allams' cheese, the couples started to chat about working together.

Village Greens holds a food fair every September and last year for the first time it was held at the Ockley Nursery site. Neil and Michaela felt they wanted to do something with the land they had acquired with their lease. They were already in the process of moving cheese production from their first site, having outgrown the space on Michaela's father's farm, relocating to the Albury Estate. Situated next to the Silent Pool Distillery on a site being developed to house other artisan food producers too, gives them a larger production capacity for their popular cheeses and helps maintain standards. Cheese, as it turns out, is tough to manage.
As the food fair was such a success, Michaela and Neil decided to launch a monthly farmers' market in collaboration with Village Greens. The aim was to create a regular event for the local community that centred around great food. In April this year the first Ockley Farmers' Market took place. It was a soft launch giving local producers an additional retail outlet in which to sell their produce. Now local at Ockley means local. Kevin from Pimpernel Fisheries, based in Salcombe, is the trader who travels the furthest. He brings squid, plaice and whatever else is brought in on a catch. This is wild catch, not farmed, so stock of certain fish cannot be guaranteed with inland markets having to allow for food miles for fresh fish. Apart from this exception, most of the traders are within a fifteen mile radius of the market.

The Ockley Farmers' Market has its own unique personality. Many traders come from farming families and producers who have been in the game for many years. They don't necessarily have the business savvy or technical skills of city start ups, but they do sell good, honest, traceable food in a chilled out environment.

On market days, Michaela, of course, sells her cheese, while Neil mans the barbeque grilling sausages from nearby Home Farm, which also has a stall. He also roasts a large pork joint supplied by Home Farm of which thick, juicy slices are served in brioche buns from Chalk Hills, a fabulous artisan bakery who also supply wonderful sour dough breads, pastries, meringues and rolls.

Fresh coffee is served by local roaster Surrey Hills Coffee, based just down the road in Forest Green (with a coffee shop in Guildford too). Surrey Hills Coffee has made quite a name for itself in the relatively short time it has been around. Coffee can be bought to prepare at home, or a freshly made cup can be enjoyed while perusing the market stalls, accompanied by freshly baked pastries from Chalk Hills.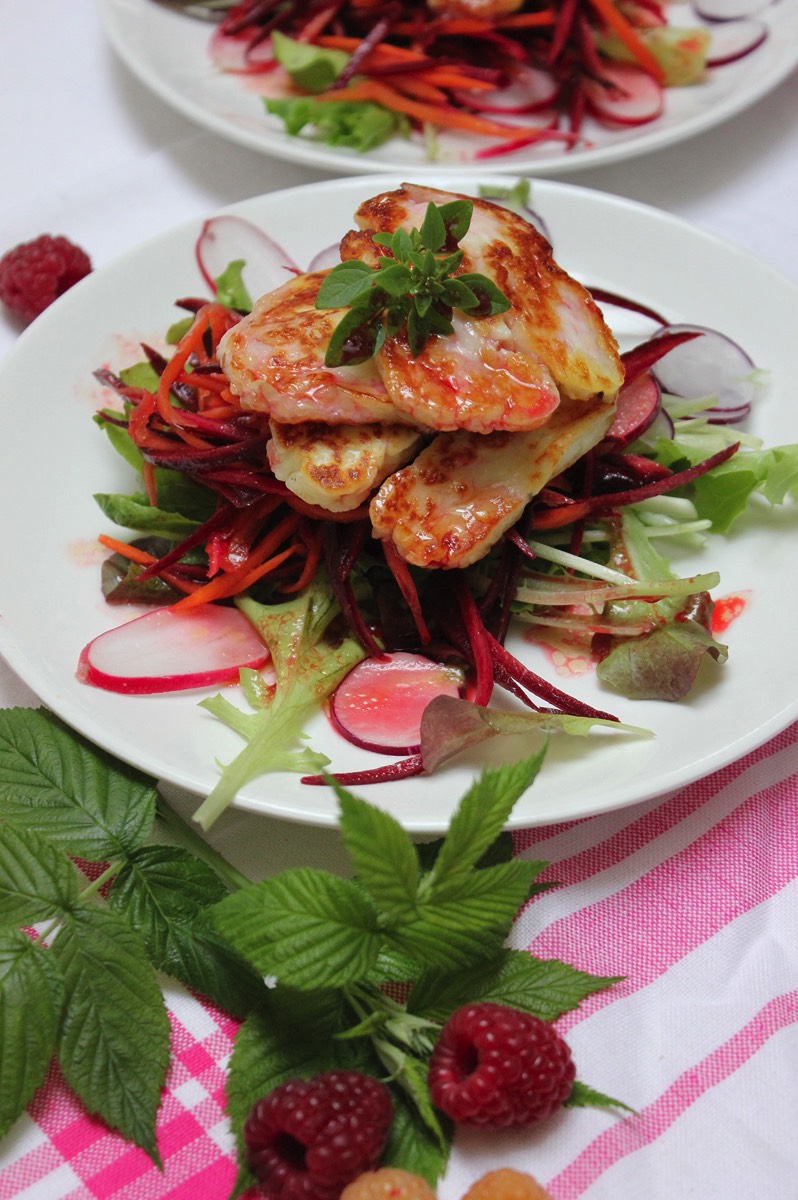 Pan fried Halloumi cheese with fresh raspberry vinaigrette
Innovative salads are one of the best elements of summer eating. For maximum flavour impact, it's important to start with some great core ingredients. This time of year is perfect for creating some culinary classics that will keep the taste of summer on a plate well into autumn. Fruit vinegars have increased in popularity over the last few years, but because of the amount of fresh fruit needed, end up being quite expensive, so why not make your own? This year I had a glut of raspberries, so in addition to jam, I made some raspberry vinegar. It was so simple and the result is a glorious tasting pink vinegar that will be gracing my home grown salad leaves this season.

Raspberry vinegar
This is a ratio recipe, so for around 400g raspberries, add 400ml of white wine vinegar. Place together in a stainless steel or glass bowl and mash gently to help release the fruit juice. Cover with cling film and leave in the fridge for two to three days. Drain the fruit mixture through a muslin or jelly bag and discard the fruit. Pour the vinegar into a stainless steel saucepan, bring gently to the boil and stir in 75g of caster sugar. As soon as the mixture is boiling, reduce to a simmer and cook for approximately ten minutes. Add more sugar if needed. While the vinegar is cooking, sterilise a couple of bottles (I saved mine from vinegar used) by filling them with boiling water. Once the vinegar is ready, discard any foam formed on top. Leave to cool slightly, then pour into sterilised bottles and store in a cool, dark place. The vinegar should last for up to a year, but it may discolour slightly.

Raspberry vinaigrette
Two tablespoons extra virgin olive oil
Two tablespoons raspberry vinegar
Pinch Maldon salt
• Combine ingredients and mix well.

Salad
This is delicious for a light lunch or as a summer starter.

Ingredients (serves 4)
One pack of Halloumi cheese, cut into slices of approximately five to seven millimetres thick
One dessertspoon of extra virgin olive oil
Four handfuls of baby salad leaves
Small bunch of fresh multicoloured radishes, cut very thinly
A few red heritage carrots in julienne strips
Fresh baby basil leaves to garnish
A few chopped pistachios (optional)
Raspberry vinaigrette (see left)

Method
• Heat the olive oil in a frying pan, add the Halloumi slices and cook until slightly golden on each side. Don't overcook as the cheese will become too rubbery.
• While the cheese is cooking, place a handful of leaves on each plate and heap with radish slices and a spoon of carrot strips. Top the salad with cheese slices and drizzle with raspberry vinaigrette.
• Garnish with basil leaves and pistachios and serve immediately.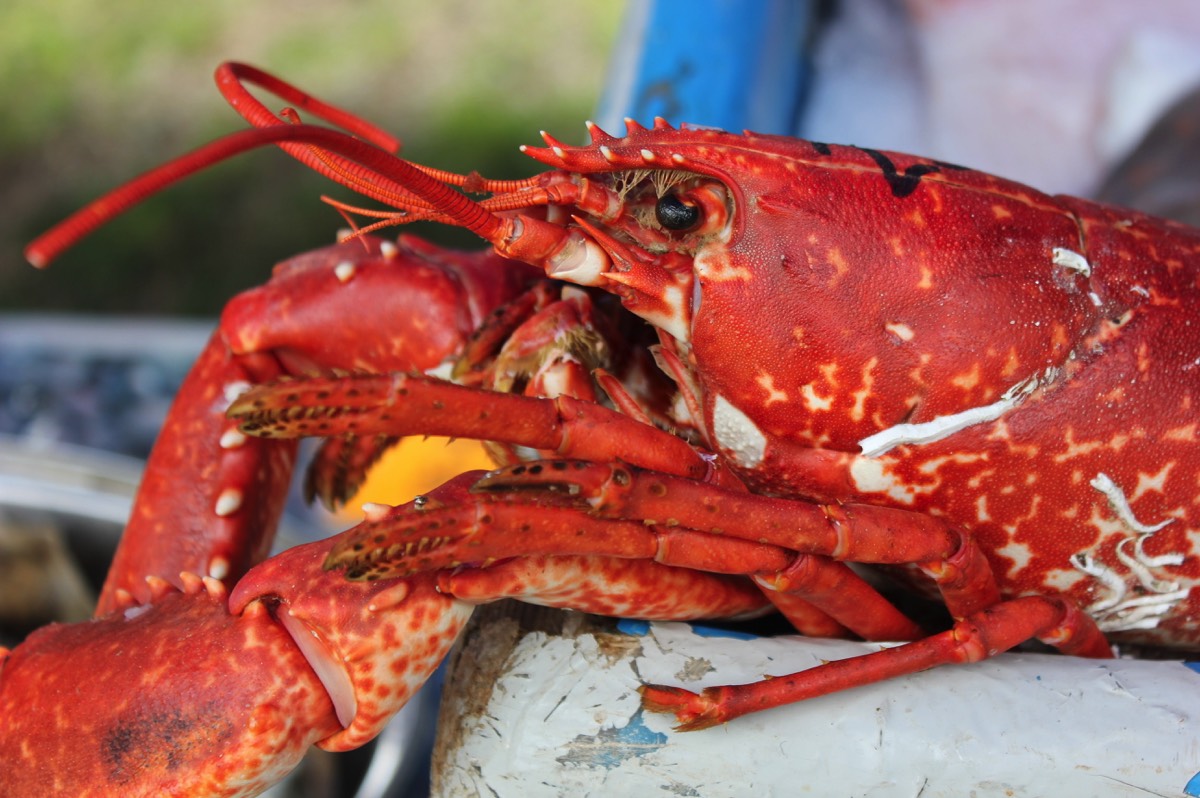 On market and non-market days barista coffee can be bought from the Village Greens' Farm Shop which uses coffee from Coffee Real. This longer established brand has been ethically sourcing and roasting to perfection single estate coffee from the most extraordinary small coffee producers globally. This element of the market is fantastic for the many keen Surrey cyclists as they recharge on a challenging ride.

Other stalls at the market include Jam Packed, a small cottage industry business making traditional jams, chutney and piccalilli. Jam Packed's tag line is 'hand stirred in Surrey' which after spending a lovely morning in its kitchen, I can vouch is true. Big Blue Biltong is also a new start up selling a range of delicious, unctuous, textured, cured meat. Olives and Things complement the biltong for pre-dinner nibbles. For a serious meal, there are products from nearby Etherley Farm, the closest producer to the market, including free-range poultry, duck, lamb, eggs and honey. At Christmas, Etherley Farm turkeys are top quality and sold by as many local butchers as can get their hands on the limited supply. Turkeys can also be bought direct.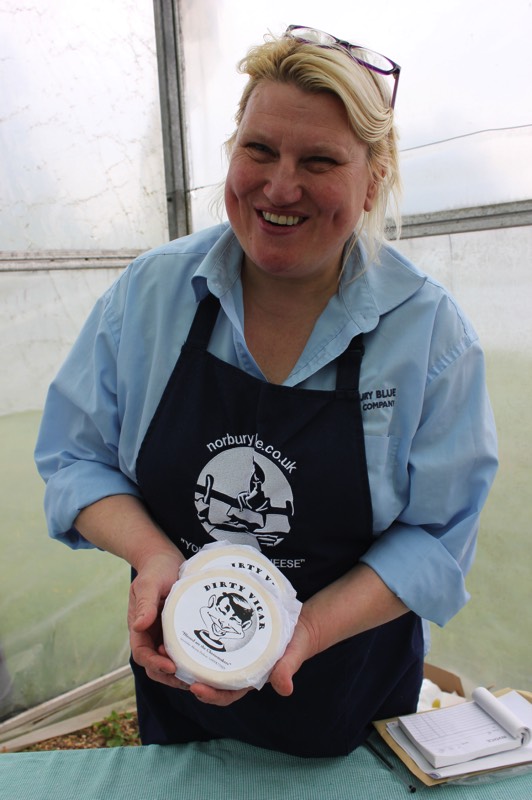 On the alcohol front, market beer is provided by a couple of local breweries and changes from month to month, but last time I was there it was Firebird Brewery. Well known locally, it teamed up with Jam Packed to produce chutney featuring Firebird beer. Silent Pool Distillers also attend this market with a growing catalogue of intriguing flavour mists, fruit cordials and seasonal specials.

There are around twenty stallholders at each Ockley Farmers' Market and I urge readers to visit. It's a glimpse into the life of food producers who work hard under adverse conditions to bring delicious products to the marketplace. Visitors will leave feeling more connected to their food and the people who make it.

Shirlee Posner
essence info
Ockley Farmers' Market, Village Greens' Farm Shop, Coles Lane, Ockley RH5 5LS
Facebook:
@OckleyFarmersMarket
Twitter:
@OCKLEY_FM
Websites:
www.vgfarmshop.com
,
norburyblue.co.uk
and
www.eatsurrey.co.uk
Shirlee Posner is a food writer and blogger at
www.eatsurrey.co.uk
and provides social media management, web copywriting and food photography.