The latest wellbeing trends for 2019
We've got the big news in health and fitness for 2019 according to the experts at Healthista wellbeing website says Elif Mazi.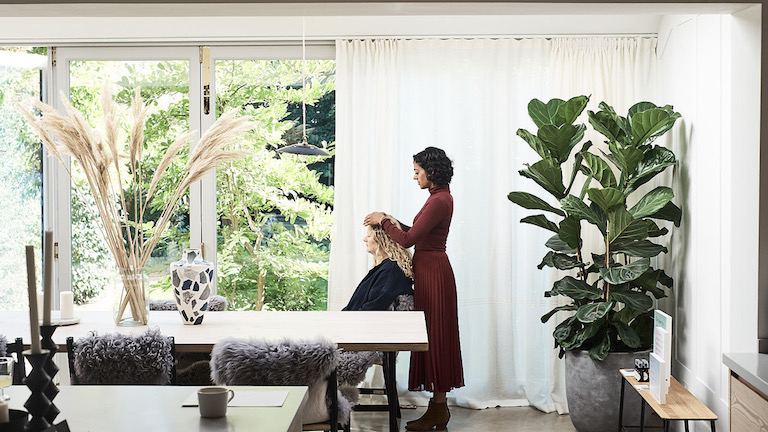 Get ahead of the curve for 2019 with the latest wellbeing trends. We've got a brilliant insider report from Healthista, the UK's leading online wellbeing magazine for women, who partnered with Pullman London St. Pancras Hotel, for their first wellbeing trends event early last month.

In an exciting showcase of TedX-style talks at the Kings Cross hotel, many of Europe's key wellbeing experts talked us through their exciting predictions for 2019. From brain boosting nutrition to spiritual healing here's the highlights from some of the most exciting trends set to emerge in 2019.

Brain boosting nutrition
First up, Surrey psychotherapist Jane Barnfield-Jukes, who founded the smart nutrition company Eudaemon, talked us through the latest developments in brain boosting supplements designed to promote psychological and emotional wellbeing. Last year was the year of the smart drug revolution, with many consumers purchasing prescription ADHD medications Adderall and Ritalin. This came with a shocking dark side as rehab facilities, such as UK Addiction Treatment Centres, reported a staggering 22% rise in hospitalisations for prescription addictions.

2019 is set to herald the arrival of new, all-natural cognitive supplements that remove the stigma – and addictive nature – of mind-altering drugs. This new category of 'natural nootropic' functional drinks and supplements claim to address issues such as brain fog, poor memory, anxiety, lack of focus and even depression.

Earlier this month, Eudaemon launched Tranquil Plus – a supplement that is said to make users feel calm and relaxed. It is made up of a high doses of vitamin B6, magnesium, 5HTP, valerian root and the adaptogenic herb rhodiola rosea which supports the body in its response to stress, which sound like a decent alternative to antidepressants.

As brain-boosting drugs were heavily popular in 2018, our money is on nutritional brain boosting supplements as the more natural safe alternative.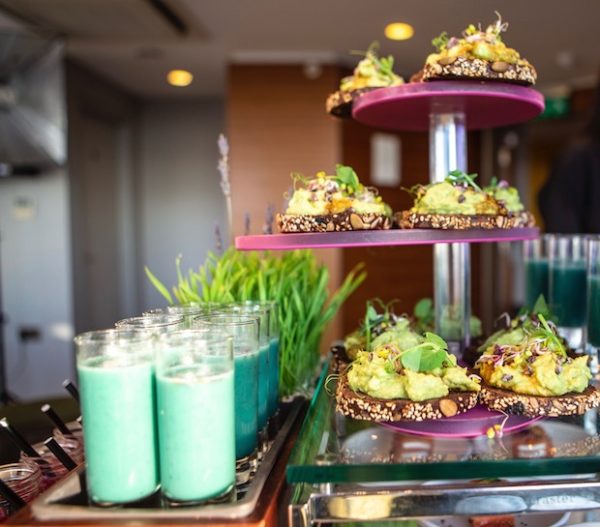 Brain hacking tech gets stylish
Wearable tech tracks your steps, workouts, sleep and messages, but it isn't always so stylish. That's why in 2019, companies are coming up with more chic and fashionable ways to track your health.

Beautiful pieces of jewellery that are stylish in themselves, but also function as stress tracking devices, will have a moment in 2019. The Bellabeat Leaf is one of the first wearable pieces of smart jewellery aimed specifically at women and tracks sleep, stress, steps, calorie burn and the menstrual cycle. The brand's new Chakra design also now contains new healing crystals, combing wellness with founder Urska Srsen's art and design background.

Wearable brand Oura also launched their new Oura Ring at the 2018 Somnex Sleep Show, with the item being described as the 'the world's most advanced wearable tech'. Oura's technology claims to use 51 tracking measurements including body temperature and breathing rate to measure not only consumer activity and sleep scores but also ranks customers on a 'readiness' index. This means that the ring uses markers such as sleep quality, recovery levels, balance between sleep and rest and heart rate to measure how ready the consumer is for their day.

2019 will see even further evolution of the lifestyle technology trend, with Bellabeat set to launch the world's first water bottle that keeps track of your water intake.

Fat fasting for weight loss
For anyone interested serious about getting health benefits and keeping their weight down Intermittent Fasting (IF) was one of the key diets of choices for 2018. But in 2019 we'll see this trend taken to the next level with the arrival of fat fasting.

The most popular forms of IF include fasting for 16 hours and having an eating window of eight hours, giving devotees between midday and 8pm to consume their meals in a 16:8 format, while others also prefer 10:14, starting at 10am and stopping at midday.

But the big problem with IF is it's not that easy. It can make you 'hangry' or angry and tired as you crave energy. Fat fasting is designed to stave off hunger pangs during the fasting window, with companies like the new and pioneering Ancient & Brave offering formulas with fats that don't spike blood sugar and taste amazing.

Created by former Hollywood stunt double turned naturopath Annelie Whitfield who did stunts for the likes of Cate Blanchett and Nicole Kidman, Ancient & Brave features delicious drinks that contain organic high-powered cacao and coffee blends mixed with other superfoods such as baobab. The drinks are also spiced with cinnamon but do not contain any sweetener or additives – only a little Himalayan sea salt for taste.

Consumers can blend a few scoops with organic butter and another element – Ancient & Brave's medium-chain triglyceride oil – proven to help burn fat around the middle. Ridiculously tasty and capable of stopping hunger pangs, Whitfield attributes the success of the drink to the effect of the fats, which are satiating without spiking blood sugar and help consumers in not breaking their fast.

This product ensures fasting and weight loss resolutions in 2019 will be success.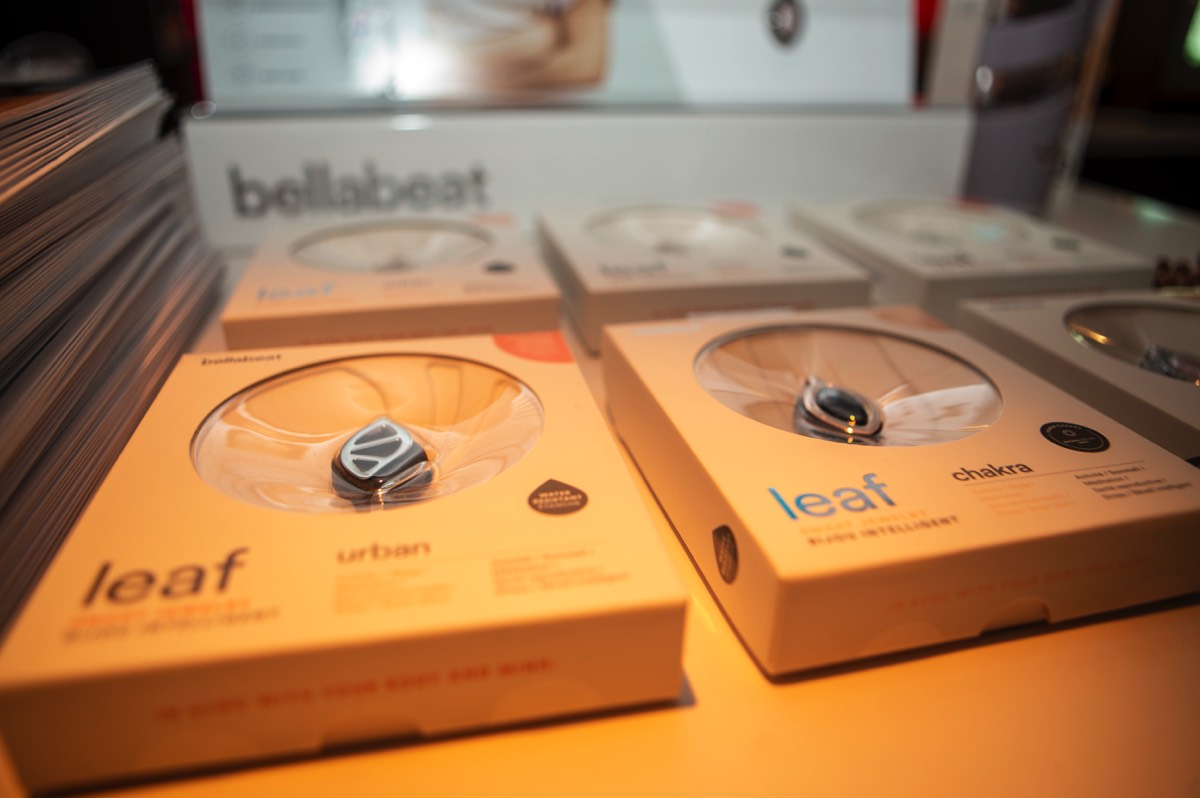 Spiritual skin
Google searches for "crystal healing" have shot up by 40 per cent in the last four years, driven by the spirituality trend.

The growth of beauty, facials and treatments that focus on energy healing, rituals and crystals are set to make 2019 the year that the consumer's skin gets its own chakra-balancing system.

Reiki master, Sushma Sagar of The Calmery in London, explained how she now does Reiki energy facials at her Harley Street practice, with a huge following from London's wellness warriors and celebrities.

Other brands jumping on the trend include energetic healing at the Rosewood Mayakoba in Mexico where the Kuxtal Sensor Garden Journey takes guests through 'four life phases' based on an herb selected for its 'energy recognition' properties. The Miraval Resort also offers a range of energy-healing treatments, using reiki, healing prayer and shamanic traditions.

There were many more products that were showcased in the event, like children's gyms and technical running. Sound interesting?
essence info
Healthista
85 Frampton Street, London NW8 8NQ
Website:
www.healthista.com
Telephone:
020 3892 4970
ADVERTISEMENT FEATURE