As English sparkling wine continues its ever-upward progression to rival the best France has to offer, the vineyard, estate and family home of Squerryes produces award-winning vintages. essence talks to owner Henry Warde about the Squerryes' historic past, present and future.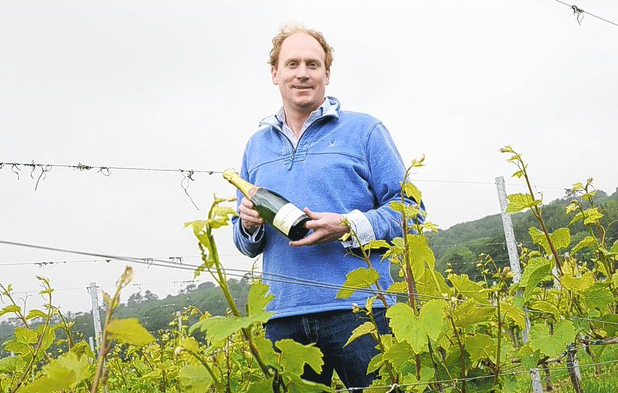 Owner of Squerryes, Henry Warde
Q Henry, how does it feel to be part of such a long, historic and well-documented family history?
A Most of the time it feels completely normal as I grew up at Squerryes surrounded by the family history, but when I stop and think about it, I realise what an enormous privilege it is.

Q You own Squerryes, but having such an important history, do you feel you have an onus as a 'caretaker' to preserve it for future generations?
A I feel it is important that each generation has the opportunity to make their own mark and for me the focus is now on the vineyard and the production of our sparkling wine. The wine is a long-term project and I take into consideration my children's future when embarking on such things.

Q The estate is run as an agricultural business with many original buildings renovated and rented as offices, and events held in the grounds and house. Are all these diverse activities hard to manage?
A I'm lucky enough to be surrounded by a great team, each of whom has responsibility for running different parts of the business from the dairy farm, arable farm, vineyard and residential portfolio. I certainly couldn't do it all by myself!

Q You planted the first vines ten years ago this year. What was the reasoning behind the decision to produce wine?
A In 2004 we had a visit from a Champagne house who wanted to buy some land to plant a vineyard. The land wasn't for sale, but it triggered my curiosity to investigate the potential of planting a vineyard. On further inspection, I discovered our soil type was very similar to the Côte des Blancs region and perfect for growing the grapes needed in sparkling wine.

Q The 2,500 acres of the Squerryes estate are given over to varied use. Are there any plans to increase the acreage of vineyard following its success?
A Absolutely, we have the potential to increase the acreage by five times the size of what has already been planted, but we envisage that being a steady process as we gradually increase the market for Squerryes.

Q The grape varieties planted are Chardonnay, Pinot Noir and Pinot Meunier. What was the reasoning behind these choices?
A These are the three 'noble' grape varieties that are traditionally used to make Champagne.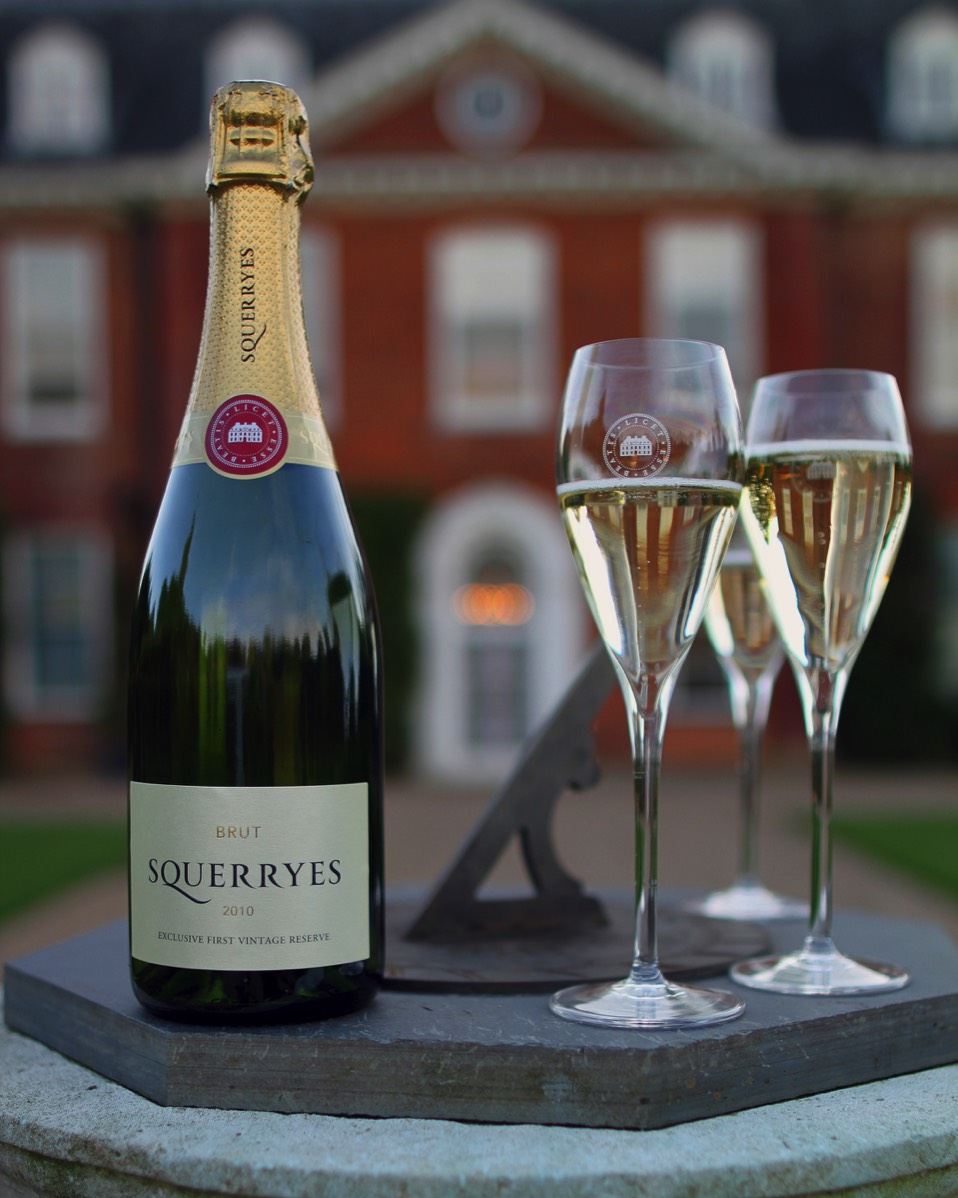 Q The proportions of these varieties are split roughly 45/35/20 per cent respectively. Is there any particular reason for this split?
A Yes, when the Champagne house carried out soil testing it found the soil to be very similar to the Chardonnay growing region of Champagne. Initially, therefore, we planted over 50 per cent of Chardonnay grapes, but have since planted more Pinot Noir to balance the cuvée into our house style.

Q The 2010 vintage has won two gold medals: did you expect to win any awards and was/is this a specific aim?
A We were absolutely delighted to win our two gold medals. I'm incredibly proud of the product we produce here at Squerryes, so it's always wonderfully reassuring to receive the support of an award and to bring validation to our terroir.

Q Was it difficult to obtain the necessary expertise to develop the vineyard?
A Fortunately, my father John has been farming for over 50 years and he actually went back to college at the age of 65 to learn how to establish a vineyard and grow vines! I couldn't have done it without him.

Q Do you like wine yourself and what are your favourites?
A Perhaps not surprisingly I am a great fan of Burgundy, as it is Pinot Noir and Chardonnay dominated. My current favourite red Burgundy is a Beaune Premier Cru and for white Burgundy it is a Pernand-Vergelesses made by producers I have known for years.

Q We understand from other English vineyards that out of a ten year cycle, producers can expect four good years, four reasonable years, one outstanding and one bad year. Do you subscribe to this rule of thumb viewpoint?
A There is certainly a huge amount of variation – we'll have to wait and see how the stats come out!
Q There are now over 400 vineyards in England, some quite northerly, but particularly in the south conditions are now likened to those of the Champagne region of France. Your family has lived here for almost 300 years: do you subscribe to the view that the climate has changed and is changing?
A Yes, and my father has noticed these changes over his 50 years of farming. It's certainly true that the climate in the south-east region of the UK is similar now to that of the Champagne region in France of 50 years ago.

Q Do you use modern technology in any of the activities on the estate?
A Yes, we try to keep up to date with the most modern technology in all areas of the estate, as well as maintaining and valuing traditional farming techniques.

Q The very fact that your family has been at Squerryes for so long represents stability and the successful management of change. Do you think managing change will be more difficult in the future as the world moves at an ever-greater pace?
A There have been enormous changes over the past 100 years since the end of the First World War. Before the war, the family used to be able to enjoy a relatively quiet and comfortable lifestyle, but since then, each generation has had to work hard to maintain the status quo. I think the big opportunity in the next 20–30 years is to re-connect people with the joy of produce and terroir. I see that as a very important task, as I feel as a society we have been losing our connection with these.

Q Can you see your family living here in 300 years time?
A As a Christian family we believe we shouldn't plan ahead or be too presumptuous about the future; we'll just take each day and generation as it comes.
essence info
Website:
querryes.co.uk
Telephone:
01959 562345
Email:
henrywarde@s