Not everyone considers a bespoke wedding dress, so essence sought advice from Lucia Silver, Creative Design Director of renowned bridal and head-to-toe bespoke couture house, The State of Grace. Lucia shared her thoughts on the reasons for choosing a bespoke dress.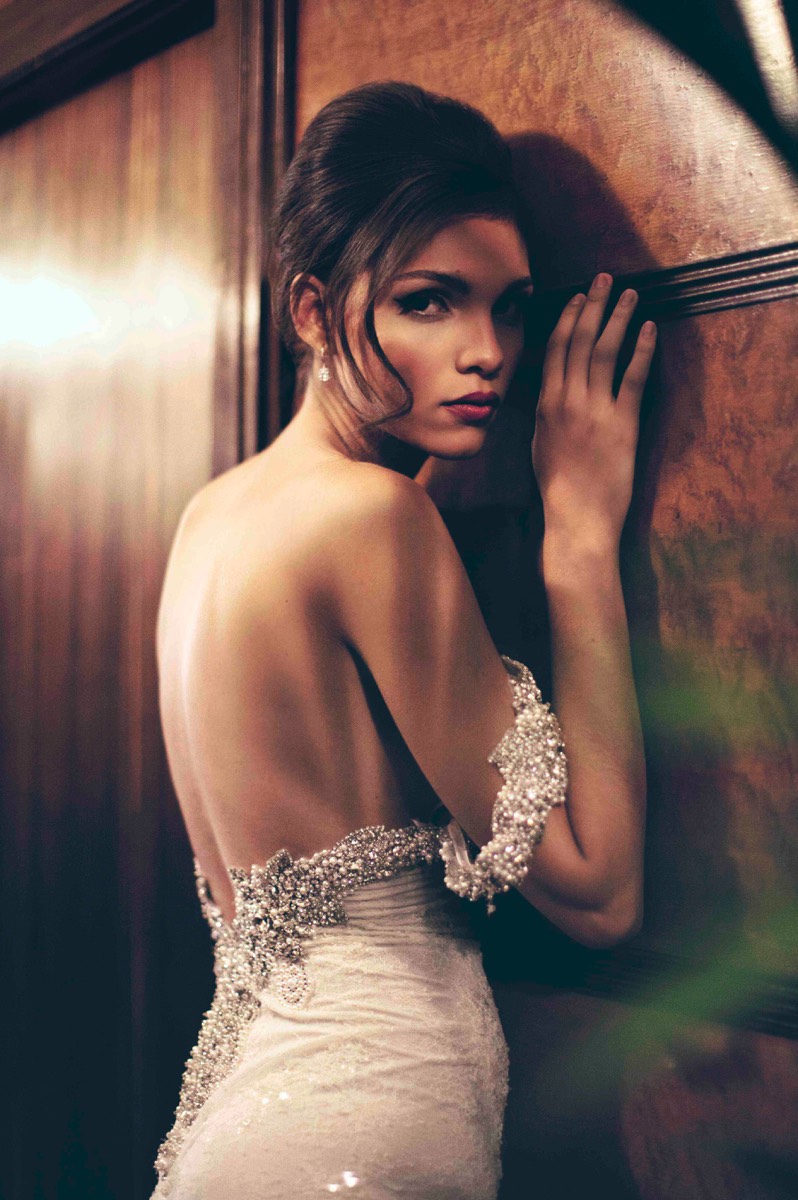 Nuit D'Amour by Lucia Silver for The State of Grace. From £5,995.
There's obviously a budget for any wedding and many things to fit into that. Priorities will vary, some will spend more on the venue, some on flowers, food or entertainment, and it's a purely personal choice. "For some there's no more important time to express their true and most authentically beautiful self than on the day when they and their partner look into each another's eyes and declare eternal love," Lucia explained.

Lucia continued: "Many brides are desperate to be seen as an individual. They cannot find the so-called 'dream dress' off the peg that quite expresses their own style and personality. It's wonderful to see that desperation melt away as we suggest the bespoke dress's absolutely perfect cut, colour and detailing to show off her particular and unique beauty and femininity. Often, a bride seeking a bespoke design service will know pretty well what she wants but cannot find it or she may need some professional guidance to assist her in identifying what suits and expresses her best."
There are many advantages in having a bride's dress or entire outfit designed specially, mainly:
• Being seen in the same dress as someone else any day of the week isn't an uplifting feeling, so on this special day, a bride wants to hear drawn breath for all the right reasons – principally for looking distinctively and uniquely enchanting.
• The shape and fit of the wedding gown is made to measure; the choice of silks and laces are made from a selection of the world's finest fabrics. A bride can choose from a kaleidoscope of colours to ensure the dreamiest complement to her colouring.
• Many women simply don't have endless time to luxuriate over their wedding styling, so a further blessing of a bespoke house is the huge saving in time and possible stress as everything can be produced seamlessly smoothly under one roof.
• By working with one creative vision, the end result is harmonious. "As creative design director, I will conceive the ensemble (head to toe outfit) and then work with a team of skilled craftsmen and women to produce each piece individually. By way of example, this means that the pearls and crystals that have been intricately hand sewn onto her dress can be used to create the exquisite matching embellishments on her shrug and head piece; her shoes can be made from the same silk roll as her dress and her jewellery or back jewels crafted to make just the right breath-taking statement," Lucia told us.
With bespoke more than anything, Lucia believes it's the magical client experience that is the bedrock of what makes the design journey so special. This in itself is a kind of marriage, where together a designer and a bride transform a dream to a unique creation. Costs are not as prohibitive as one may think. Many top tier designer dresses bought off the peg can be more than a bespoke dress. The State of Grace by Lucia Silver starts at £3,500–£4,000.

Such irresistible temptation and something well worth considering.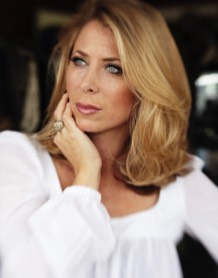 About Lucia Silver, Founder and Creative Director
Lucia Silver is an acknowledged expert in the bespoke field and is regularly asked to offer expert opinion in the field of weddings, wedding dresses, styling and bespoke design. She has broadcast on national radio and television and is engaged to present, lead workshops and participate on expert panels at leading bridal events and for luxury publications. Lucia was asked by The Daily Telegraph to provide commentary on Catherine Middleton's wedding dress and styling throughout the Royal Wedding. The Times, The Sunday Times and Style magazine regularly seek her wedding, bespoke and style commentary. As a matter of course, that expertise is available for every The State of Grace bride.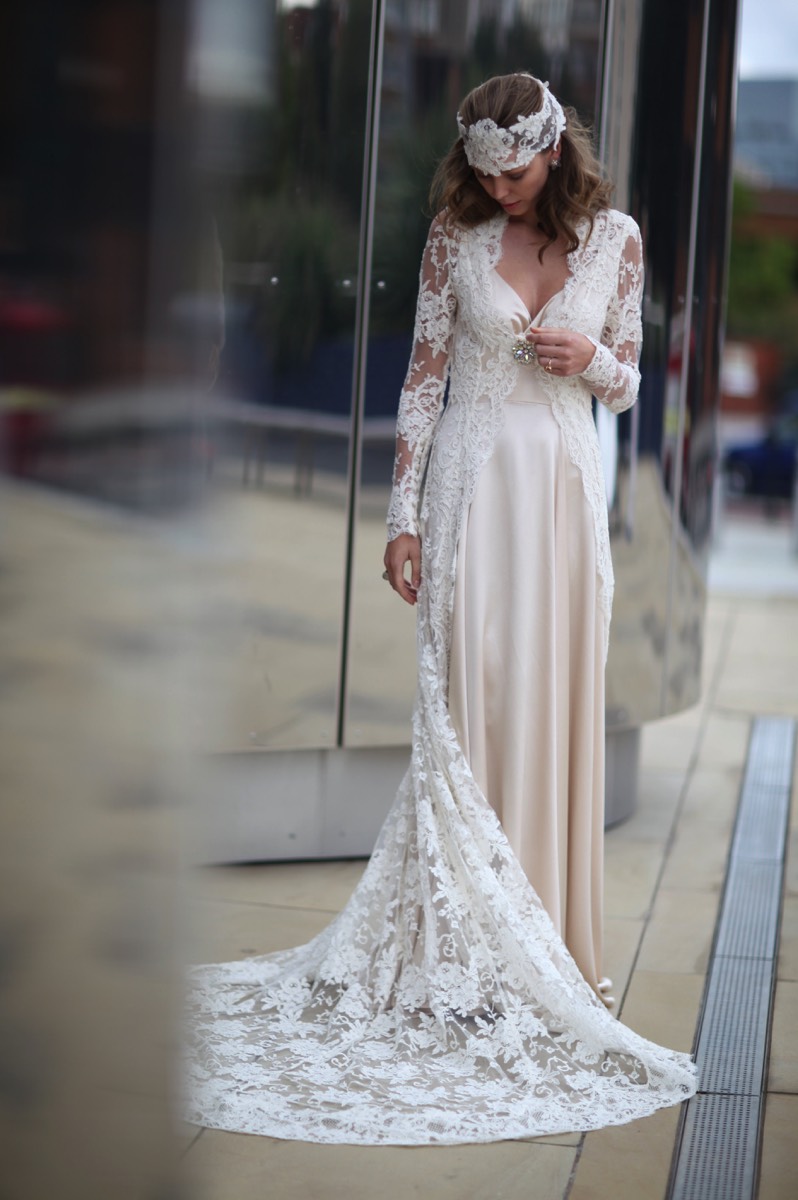 Versailles Lace Coat by Lucia Silver for The State of Grace. From £4,995.
essence info
The State of Grace. By appointment only.
Telephone:
020 7183 2729
Website:
www.thestateofgrace.com
About The State of Grace
One of the UK's only head-to-toe bespoke couture house for bridal and special occasion wear, offering a comprehensive red carpet design and styling service creating all garments and accessories especially for each unique bride and client. Under the creative design direction of founder, Lucia Silver, The State of Grace designs and makes every aspect of its clients' dress and ensemble especially for her, from bespoke jewellery, hats, veils and headdresses, shrugs, capes, boleros and coats, to belts, bags and shoes, bustles, trains, bouquets and all manner of adornments – even full hair and beauty expertise. The service also extends to creating bespoke fabrics, laces, prints and embroideries, and The State of Grace also has an extraordinary collection of one-off vintage jewels to ensure a totally unique look.